Welcome to a new season of arts and culture in Newton! I love this time of year. I want to particularly point out the first event, the Opening Reception for Trees of My City – I think many of this blog's readers will enjoy the work!
SATURDAY
Trees of My City: Opening Reception
Scandinavian Cultural Center*
Saturday, September 7th 1-4:30pm
Nordic Hall, Scandinavian Cultural Center | 206 Waltham Street, West Newton
An original multimedia installation by Newton artist Robert Mighty examining the beauty and science of dormant, dead and decaying trees in one American city – Newton, MA – over one calendar year. The exhibition incorporates photography, video and audio to immerse spectators in the contemplation of the cycle of life and how nature deals with death. The accompanying film and audio elements will be incorporated into the opening reception only, while the photographs will remain on display through the end of October. Free and open to the public. 
SSN Annual Open House and Instrument Petting Zoo
Suzuki School of Newton*
Saturday, September 7, 11:30am-2:00pm
United Parish of Auburndale, 64 Hancock Street, Auburndale
All are invited to join us as we kick off our 28th year! The schedule of events is as follows:
11:30-12 Kindermusik Trial Class (ages 0-3)
12-12:30 Cello and Bass Play-in
12:30-1:00 Violin and Viola Play-in
1:00-1:30 Piano and Flute Play-in
1:30-2:00 Guitar Play-in
12:00-2:00 Instrument Petting Zoo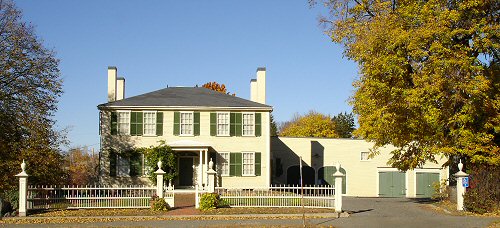 Newton Community Weekend
Historic Newton*
Saturday and Sunday, September 7 and 8, noon–5:00 PM
Newton residents are invited to enjoy free admission to the museum.
SUNDAY
Historic Newton Walks: Newton Cemetery: A Good State of Forwardness
Historic Newton*
Sunday, September 8, 2:00 PM
Did you know that the land that Newton Cemetery occupies now was once used for pharmaceutical and leather factories? Learn about how that industrial land was developed as part of the garden cemetery movement, and why it's important as a green space today. Follow Archivist Sara Goldberg and Preservation Planner Katy Holmes on a walk through Newton Cemetery, featuring some of the cemetery's most notable "residents." Meet in front of the chapel just inside the main gate. Parking is available in the parking lot to the left of the chapel. Free.
Vespers returns to FUSN
First Unitarian Society of Newton
Sunday, September 8 at 7:30pm
Vespers at FUSN is a 30-minute candlelight service of music, poetry, and meditation planned around FUSN's monthly themes. The theme this Sunday is forgiveness and this week's guest is Lois Shapiro, piano.
FUSN's Vespers on the Second Sunday of each month is based on the ancient monastic service of Vespers, one of the four Daily Offices of the ancient Christian church, descended from Jewish traditions of singing the psalms on a regular basis.    
MONDAY
Open Rehearsals
Highland Glee Club*
Mondays, September 9, 16, 23 at 7:15pm
First Baptist Church in Needham, MA
2013-2014 season open rehearsals will be held on 9/9, 9/16, and 9/23 at 7:15 PM at the First Baptist Church in Needham, MA. Male singers are invited to join us to see if they would like to become members of the Glee Club. –

TUESDAY

Poetry Series
Newton Free Library*
Tuesday, September 10 at 7pm
330 Homer St., Newton
Poetry Series begins, Tuesday, September 10 at 7:00 pm at the Newton Free Library, Info:. Kim Triedman, Robin Stratton and Donna Johnson will open the 2013-2014 Poetry Series with readings. An open mike will follow with a limit of one poem per person. Come early to sign up for the open mike; limited slots are available, time permitting. The series is facilitated by Doug Holder of Ibbetson Street Press.

THURSDAY

Art Demo with Kris Kreitman: Elements of Classical Composition and the Four Major Methods of
Traditional Oil Painting
Newton Art Association*
Thursday, September 12 at 7pm
Newton Senior Center
In this lecture, we will discuss what constitutes Classical Composition and how paintings were designed in ages past.  Our discussion will include the Golden Ratio and its origins, the system of Root Rectangles, the Harmonic Grid and how to draw it.  Several other compositional rules which improve the composition of a painting, such as the "Steelyard" method, focal points and centers of interest and the difference between them, contrasts, tangents, dynamic balance, rule of thirds, the Japanese concept of "Notan", and tonal dynamics and the "Claude Lorraine Glass".
*Newton Cultural Alliance Member
As always, the Culture Fix is just a glance at upcoming arts and culture events in Newton. If you have an event you would like to add, please kindly do so in the comments.