Newton arts are very exciting in November! I just spent hours piecing together the Newton Cultural Alliance monthly calendar email and I am wishing I could make it to everything! (What? You're not on the list? Sign-up to receive these e-mails here!)
Below is a preview of what is happening this weekend. Click here for the preview of the whole month of NCA Member events!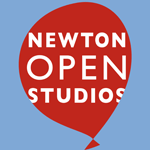 Fall Juried Art Fest
Newton Open Studios
Sat, Nov 2 – Sun, Nov 3 from 11am – 5pm
Newton City Hall
See the work of 70 artist, all in one location. Painting, photography, quilting, ceramics, watercolor, sculpture and more. Flatfile Boston principals Mika Hornyak, Sara Dassel, and George Sopel are judging the show for us this year!
Hornyak, Dassel and Sopel have outstanding fine art and art market credentials, and are intent on contributing to a more robust and thriving contemporary art market in the greater Boston area. Flatfile Boston has developed collaborative and supportive relationships with local artists, galleries and museums. 
These Shining Lives
Theatre Ink
Fri, Nov 1 and Sat, Nov 2 at 7:30pm
Newton North High School
THESE SHINING LIVES chronicles the strength and determination of women considered expendable in their day, exploring their true story and its continued resonance. Catherine and her friends are dying, it's true; but theirs is a story of survival in its most transcendent sense, as they refuse to allow the company that stole their health to kill their spirits—or endanger the lives of those who come after them.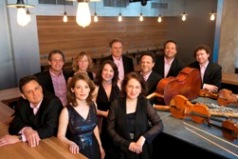 Young Artist Concert
Walden Chamber Players
Sun, Nov 3 at 4pm
Wilson Chapel
Andover Newton Theological School
Mozart | Flute Quartet in C, KV 285b
Thomas Christian David | Duo for flute and viola
Schedl | String Trio
Haydn | String Quartet Op. 33 No. 1
with Sammy Andonian, violin, winner of the 2013 Walden Chamber Players Young Artist Competition
Linda Chesis-flute, Xin Ding-violin, Wenting Kang-viola, Ashima Scripp-cello
Open Mic Night
Y Center for the Creative Arts
Wed, Nov 6 at 5:30pm
L'Aroma Cafe, West NewtonJoin us for our monthly Open Mic Night brought to you by the West Suburban YMCA Music Program and L'Aroma Cafe and Bakery! Whether you are looking to try out a new song, cover or poem; or just enjoy a night of talented local artists, this Open Mic is just the right thing to break up your week. Sign ups start at 5pm and performances will start around 5:30.
As always, the Newton Culture Fix is just a peek at the arts and culture events taking place in Newton. If there are any events you would like to add, please kindly do so in the comments.