If your calendar looks anything like mine, it's time to sit down with some white-out (I'm not the only one who still uses a paper calendar, right?), and make some time for yourself. I suggest taking care of yourself with some local arts action! You'll feel refreshed and your imagination will be recharged!
THURSDAY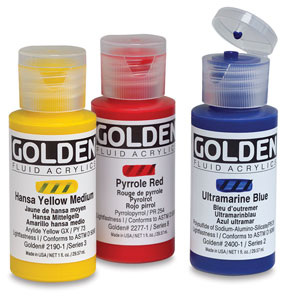 GOLDEN Acrylics Lecture & Demo
Newton Art Association*
at Newton Senior Center
Thursday, September 13 at 7:15pm | FREE
Artist Adria Arch will demonstrate. The GOLDEN Acrylic Lecture Demo is a fun,
fast-paced informative lecture covering a technical review of acrylics and their varied application possibilities. The lecture demo will present information on pigments, viscosities, gels, mediums and more.
Learn how acrylics can be used as grounds for other media, such as watercolor or colored pencil; get key information on color mixing, blending and controlling drying time; and see how gels can be used to modify paint properties or create unique textural surfaces. From traditional to contemporary to mixed media, acrylics
are infinitely versatile.
Artists of all levels will come away from this lecture demo with fresh new insights to feed their creative expression. All participants will receive free product samples and a literature packet, including hand-painted color charts.
FRIDAY
An Evening with Brian McLaren
First Baptist Church*
Friday, September 14 at 7pm | $10
Join widely-acclaimed author, speaker, activist, and public theologian, Brian D. McLaren, as he introduces his provocative and timely new book, "Why Did Jesus, Moses, the Buddha, and Mohammed Cross the Road?: Christian Identity in a Multi-Faith World."  Enter the conversation as McLaren proposes a new approach to living with our neighbors of different faiths — beyond mere tolerance to vigorous hospitality toward, interest in, and collaboration with the other.
Jasmine Chen and Julia Klein Opening Reception
Out of the Ruins Opening Reception
New Art Center*
Friday, September 14 from 6pm-8pm | FREE 
The New Art Center announces the opening of Jasmine Chen and Julia Klein, an exhibition of paintings by Jasmine Chen and ceramic sculpture by Julia Klein in the Holzwasser Gallery. The artists are two New Art Center students and local residents.
Out of the Ruins: Reimagining the Romantic Tradition features eight artists working in a variety of media who ask: what makes Romanticism so compelling for artists working today?
SATURDAY
Historical Overview of Romanticism Panel
New Art Center*
Saturday, September 15 at 3pm | FREE 
Come to the New Art Center to hear a lively panel discussion about Romanticism and see the exhibition Out of the Ruins: Reimagining the Romantic Tradition. The panel will include curator Elizabeth Thach, artists & special commentator Mary Troxell, Ph. D., Adjunct Professor of Philosophy, Boston College.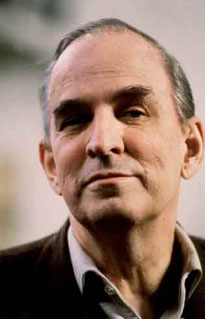 Film: Bergman Island (2004/Swedish)
Scandinavian Cultural Center*
Saturday, September 15 at 11:30am | FREE 
The Scandinavian Library opens the season with the documentary Bergman Island. The Criterion Collection's description:
"Just four years before his death, legendary filmmaker Ingmar Bergman sat down with Swedish documentarian Marie Nyreröd at his home on Fårö Island to discuss his work, his fears, his regrets, and his ongoing artistic passion. This resulted in the most breathtakingly candid series of interviews that the famously reclusive director ever took part in, later edited into the feature-length film Bergman Island. In-depth, revealing, and packed with choice anecdotes about Bergman's oeuvre, as well as his personal life, Nyreröd's film is an unforgettable final glimpse of a man who transformed cinema."
TUESDAY
Brahms and Franck: Sonatas for Cello and Piano
Boston College
Gasson Hall, Room 100
Tuesday, September 18 at 8pm
Cellist Junko Simons and pianist Leah Kosch perform works by Brahms and Franck in one of BC's most magical halls, Gasson 100. I worked with Junko when I was a student and I know Leah's great work as an indoor bocce ball teammate. They're both magnificent performers and you should absolutely treat yourself to this performance. I'm hoping my appearance at the Licensing Hearing happens early enough that I can make it!
*Newton Cultural Alliance Member